Christopher Coppula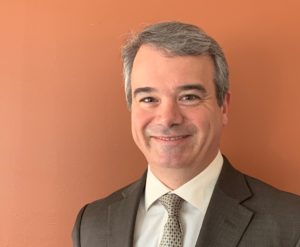 General Counsel
Christopher A. Coppula joined Anchor Construction Corporation as its General Counsel and Director of Risk Management in 2019.  For the past 14 years, Mr. Coppula had worked as General Counsel for a large governmental infrastructure contractor in Washington, D.C. and a large mechanical subcontractor in Pittsburgh.  Prior to his in-house work, Mr. Coppula practiced law in the private sector in Pittsburgh and Washington, D.C. representing developers, owners, sureties, general contractors, subcontractors, suppliers and unions in all varieties of construction litigation, including delay and inefficiency claims, surety bond claims, bid protests, mechanics liens, labor law disputes, union grievances, OSHA hearings, property and personal injury claims, and contract negotiations.
Mr. Coppula graduated from the University of Notre Dame with degrees in history and theology, and earned his juris doctorate at Georgetown University Law Center.
Mr. Coppula is licensed to practice law in Pennsylvania, Maryland, the District of Columbia, and Virginia.